Kathy Childress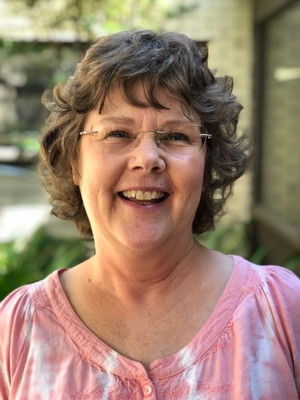 Kathleen Childress
Teacher
Kathy Childress is the homeschooling mom of three wonderful children, all grown and a joy to be around. She has been married to Woody since 1980, and her favorite thing on earth to do is to play with her grandchildren!
Kathy's parents were missionaries with Wycliffe Bible Translators in a remote location, so indoor plumbing was an interesting phenomenon to her. She worked hard to finish her school day early so she could spend the rest of the day at the river swimming. J
She received her Bachelor's Degree in Elementary Education at Wheaton College, and her Master's Degree in Special Education at UT–Dallas. She is a certified teacher and has taught in Texas public schools as well as in the private school setting. She has done private tutoring and homeschooled for over twenty years.
The great joy of Kathy's life is to help instill in children the love of reading. She never tires of the excitement and sparkle in the eyes of students as they discover more about the world around them through the eyes of authors, and then learn how to write about their own experiences.
She is thrilled to be part of the Science Etc. family, and looks forward to a wonderful year of learning with your child!