Christine Morris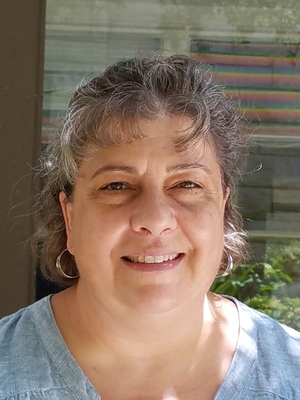 Christine Morris
Teacher
As homeschooling parents, my husband (Scott) and I realized we could use "help" as our boys grew. There were only so many "preps" that we could do well and only so many "plates" we could keep spinning. Our oldest son (Thaddeus) began taking classes at Science Etc. in the fall of 2014. His younger brother (Theo) joined him the following year. Both of them are off to college for the 2020-2021 school year. Thaddeus continues in the Computer Engineering program at OU and Theo is studying Music Composition at SMU. As their names suggest, they are "God's great gifts" to us. It was our great joy to teach and encourage them as they grew and discovered their God-given "gifts" (passions).
Scott and I were married in 1998 and lived in Grapevine for four years before making Fort Worth our home in 2002.
If I was invited to talk about one experience that changed my perspective, I would describe the summer of 1995 when I spent eight weeks studying and working on an archeological dig at Tel Miqne (Biblical Ekron), Israel. We got to tour the country on weekends. Standing on the steps the Temple Mount in the Old City section of Jerusalem you can see a ridge of trees. Just below those trees is Bethlehem (only five miles south). Walk a half mile from those steps on well-worn roads and you can wade through Hezekiah's tunnel (built more than 2000 years ago)… There were so many historical/Biblical sights, but there was also change, new buildings and other construction projects.
My teaching experience includes 10 years teaching, coaching and advising the yearbook staff at Dallas Lutheran School (a private secondary school in north Dallas). 1991-2001
Before that, I spent three years teaching at a boarding high school in Concordia, MO. 1988-1991
My undergraduate degree (B.S. in Secondary Education with a major in Math and a K-12 Field Endorsement in Art Education) is from Concordia University, Nebraska. 1988
I was born in Cedar Rapids, IA and moved to Portland, OR when I was six months old. Before graduating HS I also lived in Springfield, IL; St. Paul, MN; Moses Lake, WA; and Potter, NE.
In a world divided by opinions, if I could share only two Bible verses they would be: Eccl. 2:24-25 "A person can do nothing better than to eat and drink and find satisfaction in their own toil. This too, I see is from the hand of God, for without Him [God] who can eat or find enjoyment?" [my shortened version – without God, there is no joy] and Ephesians 2:8-10 "For it is by grace you have been saved, through faith – and this is not from yourselves, it is the gift of God – not by works, so that no one can boast. For we are God's handiwork, created in Christ Jesus to do good works, which God prepared in advance for us to do." [my shortened version – God's salvation to the faithful is a gift, share it.]